TRUSTED BY SMALL BUSINESS, SINCE 2002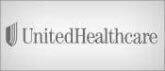 We have been using 31West to handle technical support since the beginning of 2009 and are quite pleased with the consistency, quality, friendliness, and of course the price of their service. Their support agents have taken a huge load off our own support team by handling the first customer contact, answering….
I am extremely pleased with 31west's services. Your agents were very quick in learning our product and customer service policy. You were independent and took initiative in the training phase. Your responses to our customer service issues are quick and relevant. You are professional and friendly to our customers .…
We have worked with 31West for over 4 years now. The team continues outdo themselves year after year. We find you guys to be extremely accommodating to our last-minute and time-sensitive requests. When you need something done, they always come through!