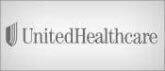 Low Cost, Outsourced Call Center Services.
Business Hours, After Hours & 24/7 Coverage
Phone Support
Business Hours, Extended Business Hours, Weekends or 24/7 Coverage. Whatever works best for your customers. We've got you covered!
Live Chat Support
Website Chat, Facebook Chat, Texts, iMessage, Tweets. Whatever be your channel of choice. We listen, respond & keep your users happy.
Email Support
Fast & Error Free Responses. We aim for First Contact Resolution. Let us help you deliver delightful customer experience.
Data Entry Services
Data entry, Transaction processing, Document indexing & everything you can think of. Quick turn-around time & error free tasks.
Tier-1, Tier-2 support for 3rd party or custom applications. We support your internal teams & your customers. Triage, Tier-1 & Tier-2 support.
Certified professionals for L1 & L2 support for Azure, AWS, IBM & Google Cloud. Business hours, after hours, weekends & 24/7 coverage.
Tier-1, Tier-2 Support, Application Maintenance & Testing for your mobile applications. We support your internal teams & your customers.
We augment your in-house team to deliver 24/7 service availability. 16 Hours coverage on weekdays & 24 hours on weekends.
Computers, Laptops, Mobiles, Printers etc. From creating tickets to resolving simple & complex issue on first call. Augmenting your local team.
24/7 support for your VPN customers. Pre-sales queries, Billing questions, Connection issues and more. Our outsourcing team will help you scale.
Multi-channel outsourced customer service via Phone, Chat, Email, Social. Pre & Post Sales, Accounts Receivable & Payable, Returns etc.
Your ecommerce or physical store need an efficient, quick response team. While you focus on sales growth, we guarantee happy customers.
We offer a wide range of data entry & back office services. Data verification, document scanning, image editing, content editing & more.
Benefits of Outsourcing to 31West
Your Call Center Partner
15 years of experience, deep domain knowledge and multi-industry exposure, make us one of the top call center outsourcing companies. We are your ideal partner for reducing costs and driving growth. We have worked with companies from across the globe, spanning multiple verticals and industries. We understand your business like no one else.
We don't just answer phone calls and reply to emails. We partner with your team to give you the much needed competitive advantage. An outside perspective from an outsourcing leader like us can lend tremendous advantage to your business. We help you deliver innovative solutions to common problems. Our omni-channel, 24/7/365 call center is ready for a brilliant customer engagement every time.
Need Call Center Outsourcing? Contact us NOW!
As per 2017 global contact center survey by Deloitte, 93% of industry experts expect the contact volume to remain constant or increase by 2020. With so many call center outsourcing companies out there, it may be overwhelming to choose the best one for your business. Don't let the search be endless and result in delays. Stop right here, give us a shout out, talk to us about your goals and challenges, so we can help you with your call center outsourcing. We are the preferred outsourcing vendor for 100s of American SMBs and we are helping them grow every day. We can help you too! Our sales team is always available to understand your requirements and build a custom quote with call center outsourcing prices just apt for your business.