Join these elite businesses who trusted us for their customer service.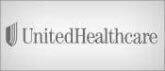 Tier-1, Tier-2 support for 3rd party or custom applications. We help your internal teams & your customers. Triage, Tier-1 & Tier-2 support.
Certified professionals for L1 & L2 issues for Azure, AWS, IBM & Google Cloud. Business hours, after hours, weekends & 24/7 coverage.
Tier-1, Tier-2 Support, Application Maintenance & Testing for your mobile applications. We assist your internal teams & your customers.
We augment your in-house team to deliver 24/7 service availability. 16 Hours coverage on weekdays & 24 hours on weekends.
Computers, Laptops, Mobiles, Printers etc. From creating tickets to resolving simple & complex issue on first call. Augmenting your local team.
24/7 Help desk for your global VPN customers. Pre-sales queries, Account setup, Billing & Connection issues. We've got you covered.
Multi-channel inbound customer service via Phone, Chat, Email, Social. Pre & Post Sales, Accounts Receivable & Payable, Returns etc.
Your ecommerce or physical store need an efficient, quick response team. While you focus on sales growth, we guarantee happy customers.
We offer a wide range of data entry & back office services. Data verification, document scanning, image editing, content editing & more.
Outsourcing Call Center - White Papers & Case Study
Call Center Outsourcing Services
16 years of industry experience, deep domain knowledge, and multi-vertical exposure makes us one of the top call center outsourcing companies. Unlike other call center service vendors / providers, we go beyond just answer phone calls and reply to emails & chats. We partner with your team to build & deliver innovative solutions to common problems thereby giving you the much needed competitive advantage. An outside perspective from an outsourcing leader like us can lend a tremendous advantage to your business. Our omni-channel, 24/7/365 outsourced call center services are ready to deliver brilliant customer engagement.
We are your ideal partner for reducing costs and driving growth.
Contact us NOW!
As per global contact center survey by Deloitte, 93% of industry experts expect the contact volume to remain constant or increase by 2020. With so many call outsourcing companies out there, it may be overwhelming to choose the best one for your business. Don't let the endless search for the right outsourcing company result in delays. Stop right here, give us a shout. Let's discuss your goals and challenges, and help you with your call center outsourcing requirement. We are the top outsourcing provider for a large number of small & mid-sized businesses in the US, Canada & Europe and we are helping them grow every day. We can help you too! Call us toll-free on 877-262-5050 or email us at sales@31west.net or click here to submit a form request.
Cut Cost
Are you outsourcing to lower cost? The advantage of lower cost from an outsourced call center is a given. At 31West, we focus on cost optimization without compromising on quality. We understand your business processes and identify opportunities to bring in improvement to further strengthen your bottom-line. Such a comprehensive approach ensures high profitability and greater competitive advantage. Our aim is to add value to your brand at a lower price. We focus on:
Improving customer satisfaction
Bringing in process efficiencies
Plug value leakage
Cost optimization
Cost saving should never mean poor quality.
Accelerate Growth
All our efforts are focused on bringing in accelerated growth. We are the first point of contact for your company. While interacting with your customers, our outsourcing experts are able to precisely pinpoint the areas of improvement, strengths, and competitiveness & help quickly bridge the gaps.
The modern business environment is very dynamic. You need to continually adapt & embrace to market changes. We understand this and always maintain a bench to accommodate the need for a quick ramp up.
We have a short ramp-up time, sometimes less than a week — a key factor in accelerating growth.
Smooth Transitioning
Process transitions can make or break an outsourcing engagement. Currently, your help desk function may be managed by an outsourcing vendor or by your in-house team. We have experience in migrating both kinds of transitions, seamlessly.
We start with understanding your business & the customer service objectives. This is followed by putting together the documentation. It is likely that such documentation either does not exist or it is with people working in silos. We need to bring it all in one place. Next, is to train our team following the Train-The-Trainer approach. Once our team is ready, we define KPIs to track & reports to submit. Phone & Email systems are setup & tested. Once everything is set, we go live.
Our team of experienced outsourcing professional including Trainers, Floor Managers, Account Managers & Quality Auditors are actively involved in the entire process. Our team has managed multiple such migrations successfully.