BUSINESS HOURS 8 hrs/day or 12 hrs/day, Mon-Fri.
Select the timezone of your choice.
24/7 x 36524/7 availability. Holidays included.
Your Business open 365 days!
Join these elite businesses who trust us.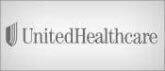 LEADING PROVIDER OF LOW COST
Call Center Outsourcing Services
16 years of experience, deep domain knowledge, and multi-vertical exposure makes us one of the top call center outsourcing companies in the US.
We go beyond just answer phone calls and reply to emails & chats. We partner with your team to build & deliver innovative solutions thereby giving you the much needed competitive advantage. An outside perspective from an outsourcing leader like us can lend a tremendous advantage to your business. Our omni-channel, 24/7/365 outsourced call center services are ready to deliver brilliant customer engagement.
We are your ideal partner for reducing costs and driving growth.
Requst custom quote
Reduce Cost
Are you outsourcing to lower cost? The advantage of lower cost from an outsourced call center is a given. At 31West, we focus on cost optimization without compromising on quality. Our aim is to add value to your brand at a lower price. We focus on:
Improving customer satisfaction
Bringing in process efficiencies
Plug value leakage
Cost optimization
Cost saving should never mean poor quality.
Accelerate Growth
Our efforts are focused on bringing in accelerated growth. As first point of contact for your company, our outsourcing experts are able to precisely pinpoint the areas of improvement, strengths, competitiveness & help quickly bridge the gaps.
You need to continually adapt & embrace to market changes. We understand this and always maintain a bench to accommodate the need for a quick ramp up. We have a short ramp-up time of 1-3 weeks — a key for accelerated growth.
Smooth Transitioning
Process transitions can make or break an outsourcing engagement. Your current help desk may be in-house or outsourced. We have experience in managing both kinds of transitions, seamlessly.
Our team of experienced outsourcing professionals including Trainers, Floor Managers, Account Managers & Quality Auditors are actively involved in the transitioning process. We've managed multiple such migrations successfully.
Looking for Inbound Call Center Outsourcing Solution? Contact Us Now!
As per 2017 global contact center survey by Deloitte, 93% of industry experts believe the contact volume to remain constant or increase by 2020. With so many offshore call center outsourcing companies out there, it may be overwhelming to choose the best one for your business. Don't let the endless search cause delays. Stop right here, talk to us about your goals and challenges. We are the preferred low-cost call center outsourcing vendor for American small & medium businesses. Our sales team is available to share a custom quote, with call center outsourcing prices & call center outsourcing cost which is just right for your business.
Requst custom quote