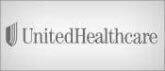 Low Cost Call Center Outsourcing Services
Business Hours, After Hours & 24/7 Coverage
Your Call Center Outsourcing Partner
15 years of experience, deep domain knowledge and multi-industry exposure, makes us one of top call center outsourcing companies. We are your ideal partner for reducing cost and driving growth. We have worked with companies from across the globe, spanning multiple verticals & industries. We understand your business like no one else.
We don't just answer phone calls and reply to emails. We partner with your team to give you the much needed competitive advantage. An outside perspective from an outsourcing leader like us can lend tremendous advantage. We help you deliver innovative solutions to common problems. Our omni-channel, 24/7/365 call center is ready to delivery brilliant customer engagement on every connect.
Benefits of Call Center Outsourcing
Call Center Outsourcing Cuts Cost
The common approach to lowering cost is to simply engage any one of the many offshore call center outsourcing companies out there. But what good does it do to lower cost and compromise on quality. Business owners want to reduce cost without impacting revenue or brand's image. Our clients partner with us to enhance quality. Cost benefit is a given. At 31West, we focus on cost optimization to the extent that quality is never compromised. Our clients engage us for an overall growth in business.
Our aim is to bring value to our client's business. We focus on:
Improving customer satisfaction
Bringing in process efficiencies
Plug value leakage
Cost optimization
We strongly believe that cost saving should never mean poor quality.
The advantage of lower cost from an outsourced call center is default. We try to understand your business processes and identify opportunities to bring in improvements which will add to your bottom line. Such a comprehensive approach ensures high profitability & better competitive advantage.
Outsourcing Accelerates Growth
All our effort is focused on bringing in accelerated growth. We are the first point of contact for your company. When interacting with your customers we are able to precisely pin-point the areas of improvement, strengths and weakness. We carry your brand and ensure it surpasses your expectations. We evaluate every customer interaction. Our quest is to identify what makes your customers happy and how best it can be delivered. If you are outsourcing your call center to our company, we work along with your team to achieve accelerated growth.
Our short ramp up time is another key factor which plays a vital role in accelerating growth. Business environment is very dynamic. You need to react on yesterday basis to match up with customer demands. We understand this and always maintain a small bench to accommodate the need for a quick scale up.
Modern Infrastructure
Ever evolving technology can be a major cost center for you. Constant upgradations and investment in latest hardware and software can be a financial burden. At our center, we have the best technology, infrastructure & teams. We are always on top of innovation to bring out the best services. Our technologically advanced call center outsourcing services aid in better customer support & efficiency for you. We maintain redundancy at all levels. Our redundant call center infrastructure guarantees zero down time & smooth service delivery.
Clear Agent Accent
When outsourcing, one concern clients often times have is the ability to understand foreign accents. At 31West, every agent undergoes extensive voice & accent training. We ensure our agents are able to understand popular accents spoken around the worlds. Our agents are also trained to speak in clear and neutral accent. They are easy to understand by everyone from any part of the world. Our call center reps also undergo a thorough training about different cultures and professional conduct on phone, email chat & social media.
Smooth Transitioning
Another common hurdle which can make or break any outsourced call center engagement is transitioning of processes. Often times, this can get really challenging. Specially if the support process is managed by another call center outsourcing company or managed by your in-house team. The dynamics involved in migrating processes in both scenario is different and so is our approach.
Migrating Inhouse Processes
When migrating processes which are being managed in-house our focus is to bring together documentation & knowledge. Generally speaking, such documentation either does not exist or it is distributed with people working in silos. We need to bring all this information under one umbrella. Then, classify them into important and unimportant bits. Arrange them in multiple orders based on business functions etc. The most important part is to stitch them together such that it can be clearly comprehended by our team without ambiguity. We have a professional team of Floor Managers and Account Managers who have managed multiple such migrations successfully.
Migrating Outsourced Processes
When transitioning processes which are managed by another company, our focus is on understanding what you are unhappy about with your current provider. Is it higher call center outsourcing cost or is bad quality or limited domain knowledge or poor consistency or frequent down times. It is important to set the expectations right at the beginning. Outsourcing is magical only when both parties understand what to expect of the other.
Once we have a clear picture of what all is missing with your existing provider, we begin transitioning information from the current provider to our center. We validate all content. A lot of stale & irrelevant content is verified and discarded. Knowledge base is reorganised to match our training methodology. Once this step is completed, we ask you to quickly verify the content to avoid mistakes in transitioning or understanding by the current providers. Our team of of experienced Floor Managers and Account Managers are champions of such processes and have undertaken multiple successfully migrations. You are in good hands!!
Need Call Center Outsourcing? Contact us NOW!
With so many outsourced call center companies out there, it may be overwhelming in deciding the best one for your business. The search can be endless and result in delays. Stop right here, give us a shout, talk to us about your goals and challenges. We are preferred outsourcing vendor for 100s of American SMBs and we are helping them grow every day; we can help you too. Our sales team is always available to understand your requirements and build a custom quote just apt for your business.