Love To Deliver Great Customer Service at Low Cost?
Outsource customer services to our team of seasoned professionals & see your business grow. We pride ourselves on delivering a delightful customer experience at a low cost. No contracts, simple transitioning, quick ramp-up, trained agents, complete process ownership & professional service is what you get. We've got a team that's always on — and ready to scale when you are.
At 31West, it's our aim to offer exceptional customer service in the USA & we've been living up to clients' expectations since 2002.
Outsourcing Customer Services: Why Us?
Outsource customer service for your small business and medium-sized companies to 31west, sit back and enjoy the wealth while we do the heavy lifting for your company. Our inbound call center solution & IT service desk services provide excellent customer care service which will kick up your business sales and brand loyalty.
✓ Serving SMBs Since 2002
✓ Personalized Agent Training
✓ True 24/7/365 Availability
✓ Flexible to Match Your Dynamic Business Need
✓ Omnichannel Support
✓ No Binding Contracts
Outsource Customer Service : What's Included?
Don't let your calls & emails unanswered during after-hours. Our after-hours team responds to your calls, emails, and notifications between 6:00 PM & 10:00 AM the following day during weekdays and 24 hours on weekends. We can help you stay open 24/7 at a fraction of a cost.
We offer a wide range of back-office services with a quick turnaround time & 99% accuracy. Our team is available during business hours, weekends, and 24/7 to ensure your business processes never slow down. Form filling, data entry, research, titling, verifications & a wide range of other services.
If your team is overwhelmed with customer emails and calls, it's time you talk to us. Our team of trained support reps deliver delightful customer service & ensure your customers keep coming back. Phone order taking, product enquiries, refund requests, shipping, RMAs we handle it all.
For 17+ years, we have been helping businesses cut costs and scale faster. We bring to the table deep domain knowledge, flexible plans, trained & experienced teams, mature processes, and scalability at a fraction of a cost. If you're planning business expansion, we should be on your list.
Outsourced Customer Service Channels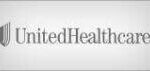 Call 877-262-5030 or request a custom quote via the form below.